ANA φ ODYSSEY
OFFICIAL SITE
ABOUT
PROJECTS
BLOG
RESTART INTRO
A KNOWLEDGE ADVENTURER AND TECHNOLOGY EXPLORER
Hi There, I'm Ana Phi Sancho!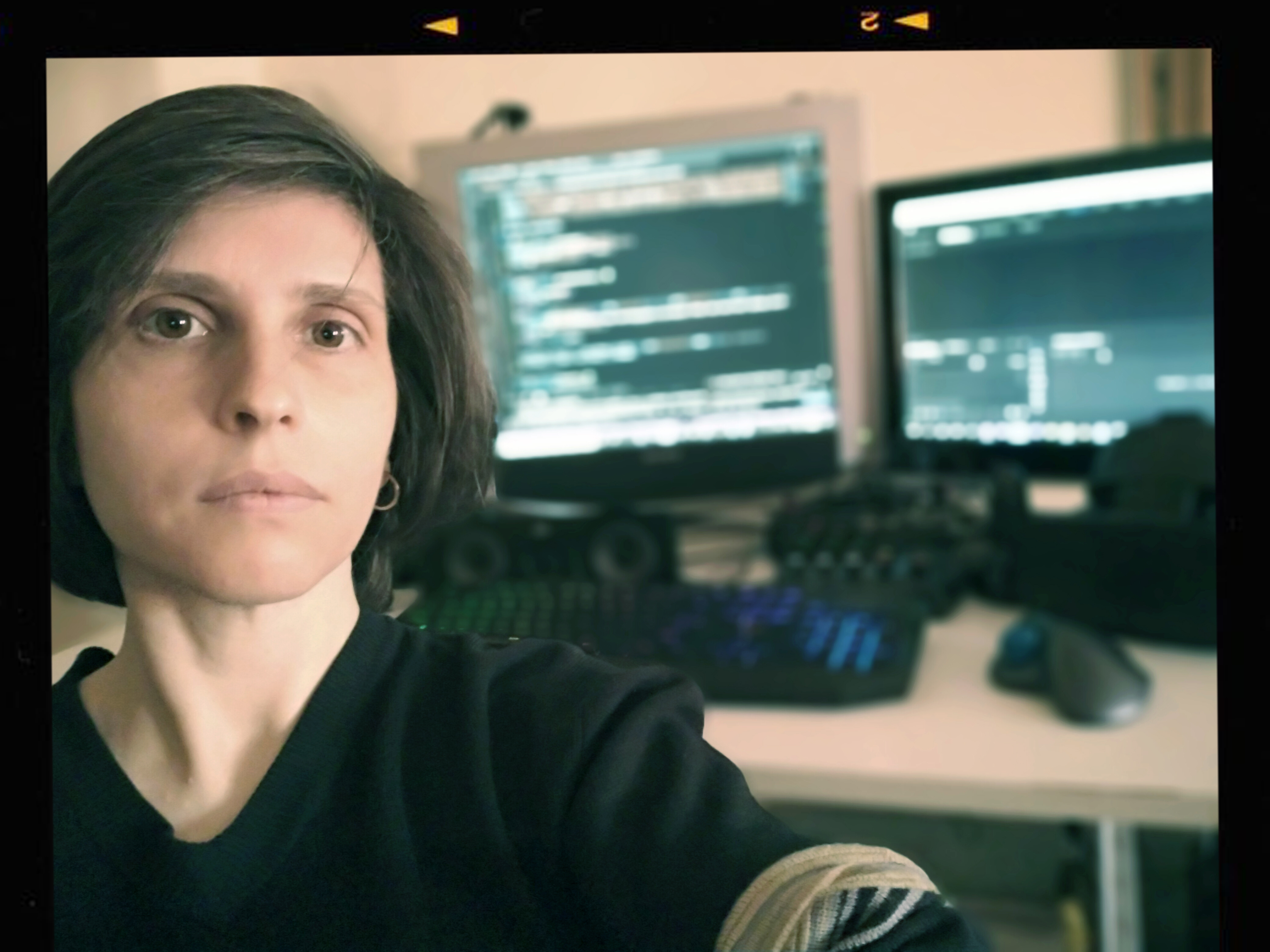 You can see me as the person who solves problems by working autonomously and interacting with creative people - blending code and aesthetics emerging from technology. I have experience as an Audiovisual technician. Also, recently I updated Knowledge as a software developer - developing Computer Science programming skills.
Being self-taught in VR/AR/XR/MR hardware, means a lot of searching and training - perceived in visual code, by seeking out broad influences that expose oneself to new ways of thinking. I find it refreshing to step outside of my comfort zone and aim to explore a wide diversity of digital technologies to flow knowledge in Audio/Visual Design and Programming, network virtualization environments or hardware components interaction. I feel passionate about solving computational problems; sharing knowledge in Computer systems (hardware or software) and exploring appropriate analytical instruments/Design thinking methods.