ANA φ ODYSSEY
OFFICIAL SITE
ABOUT
PROJECTS
BLOG
RESTART INTRO
AN IT SYSTEMS ADVENTURER AND TECHNOLOGY EXPLORER
Hi There 👋 I'm Ana Phi Sancho !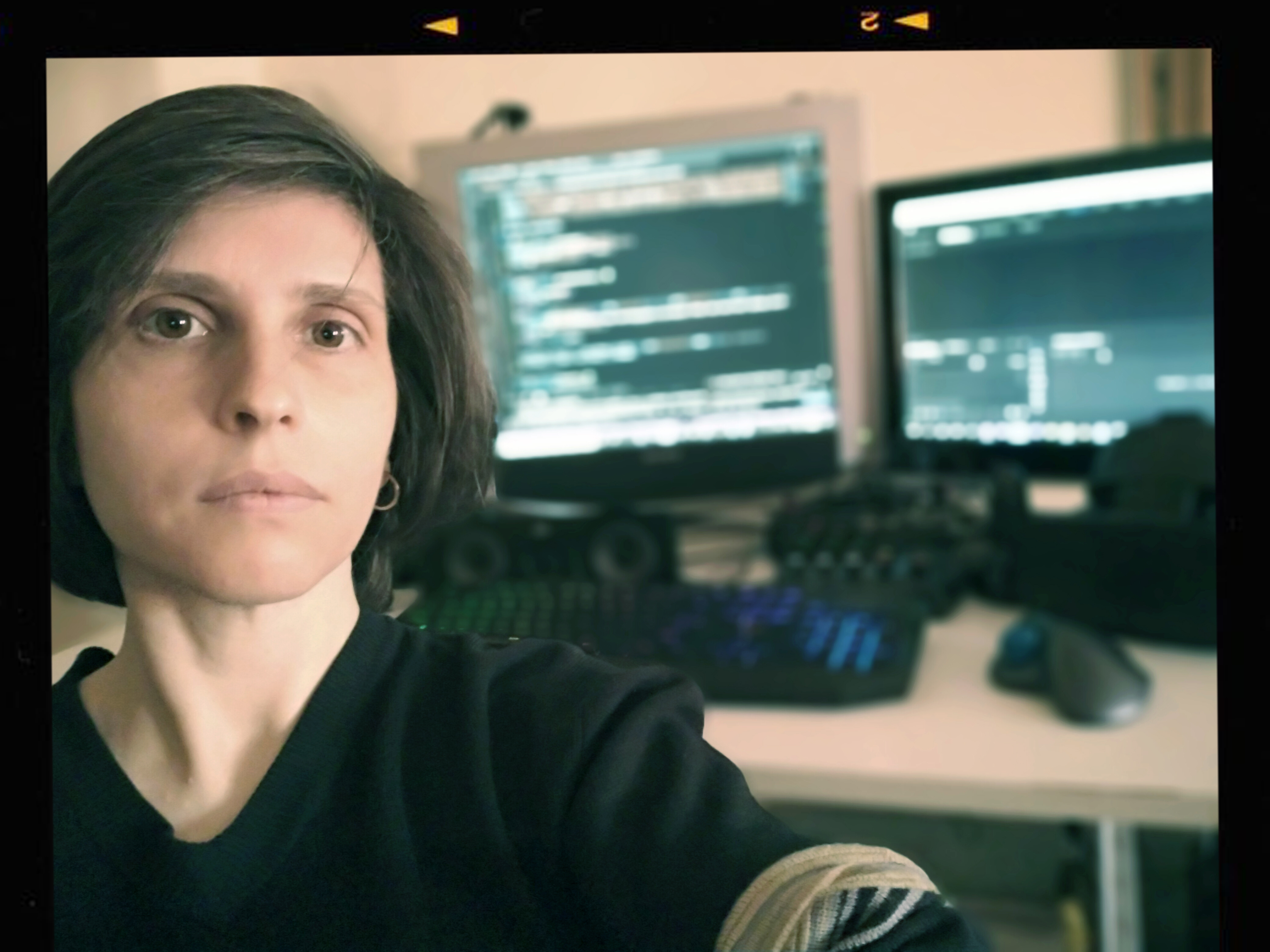 I'm a Computer Systems and Audiovisual Technician, handling technological systems with interactive environments. I have experience as a Post-Production Technician and Hardware Maintenance Services. Also, recently I updated Knowledge in Computer Science programming skills .

A N A P H I

Being self-taught on VR /AR/XR/MR hardware components, means a lot of searching, practice and training - perceived through visual code and making practical projects; tracking upgrades exposes oneself to new ways of thinking , with an up-to-date Software and Hardware attitude. I feel passionate about Computer Systems , mounting equipment and exploring appropriate analytical instruments / Design thinking methods.

IT'S ABOUT THE JOURNEY - NOT THE DESTINATION
The curiosity into merging digital arts with technology has been a constant search practice throughout my life. I started exploring ZX Spectrum and interacting technological devices with self made/self-taught hardware solutions since a young age. I first contacted with kinect, RaspberryPi and Arduino at the University of Porto - Sound & Image - creating Open Source projects network and interactive projects. So I understand well the transition of analog to digital. Continuously developing new techniques in the computational field. Keeping up with media and its future developments in digitalization.

## Support
Buy me a coffee
###